As the worlds of entertainment and news continue to merge, war coverage has become flashier and at times more confusing. And lately, as Studio 360's Kurt Andersen noticed, everyone from the military to news executives seem to be doing their homework in Hollywood.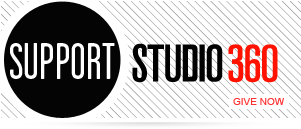 Featured Comments
My sister and I listened to Dom on the radio last night and fell in love with her music. Such ...

Really difficult to convey this as a "sound story" and it was done beautifully. Really compelling.