In 1985 photographer Andrea Modica had taken a teaching job in upstate New York when she first met Barbara who was six years old. She continued to photograph Barbara for the next 16 years. Produced by Lu Olkowski.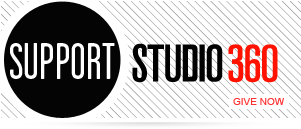 Featured Comments
There are a couple other fatal dynamics at play beyond those correctly cited by Joe Adalian (e.g. 4th quarter ad ...

I had tears in my eyes listening to this story. My son, so much a man now, is 26 and ...