Summer thunderstorms offer some the season's best entertainment — but they're also unpredictable. Studio 360's Kurt Andersen has noticed that forecasting summer's cultural trends, like forecasting the weather, has become a bit of a gamble.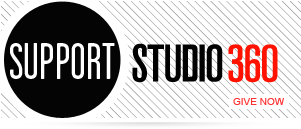 Featured Comments
Really difficult to convey this as a "sound story" and it was done beautifully. Really compelling.

I just bought this album from Amazon and listened to it while my wife, baby son, and I had supper. ...