Summer's flashy sequels and fiery action flicks aren't all the local cineplex has to offer. As Studio 360's Kurt Andersen recently discovered, a quietly mesmerizing movie from Russia offers something truly unexpected.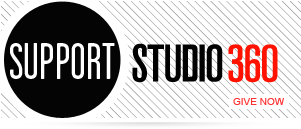 Featured Comments
There are a couple other fatal dynamics at play beyond those correctly cited by Joe Adalian (e.g. 4th quarter ad ...

I had tears in my eyes listening to this story. My son, so much a man now, is 26 and ...