Artist and multi-media professor Paras Kaul is less interested in how our brain experiences art, and more concerned about harnessing the mysteries of what's inside the brain. She uses mental electricity itself as the raw material for her work. Produced by Jonathan Mitchell.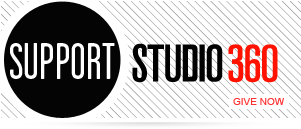 Featured Comments
There are a couple other fatal dynamics at play beyond those correctly cited by Joe Adalian (e.g. 4th quarter ad ...

I had tears in my eyes listening to this story. My son, so much a man now, is 26 and ...