Kurt's musical guests sing about love and relationships, but also about backyard pools, traffic jams and salesmen getting sloshed. From their latest album, Welcome Interstate Managers, Fountains of Wayne performs "Hackensack."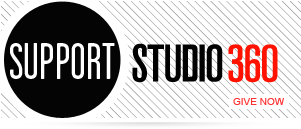 Featured Comments
There are a couple other fatal dynamics at play beyond those correctly cited by Joe Adalian (e.g. 4th quarter ad ...

I had tears in my eyes listening to this story. My son, so much a man now, is 26 and ...