A show at the Whitney Museum in New York gathered works by nearly 50 artists from 30 countries. It's called The American Effect. Sarah Lilley went to find out exactly what that means.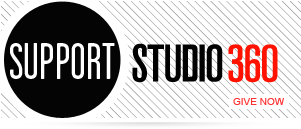 Featured Comments
There are a couple other fatal dynamics at play beyond those correctly cited by Joe Adalian (e.g. 4th quarter ad ...

I had tears in my eyes listening to this story. My son, so much a man now, is 26 and ...