Keith Miller is a painter in Brooklyn. He says it's quite easy for artists to get wrapped up in the romance of how their materials smell, from the buttery oil paint to the sting of turpentine. Produced by Michele Siegel.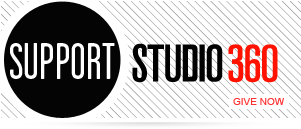 Featured Comments
There are a couple other fatal dynamics at play beyond those correctly cited by Joe Adalian (e.g. 4th quarter ad ...

I had tears in my eyes listening to this story. My son, so much a man now, is 26 and ...