You've probably had a moment in your life where something about your destiny suddenly became clear, when you could almost see the cartoon lightbulb appear over your own head. Playwright David Ives remembers the scene that sentenced him to the theater for life.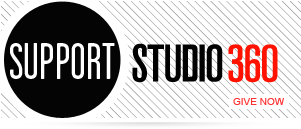 Featured Comments
There are a couple other fatal dynamics at play beyond those correctly cited by Joe Adalian (e.g. 4th quarter ad ...

I had tears in my eyes listening to this story. My son, so much a man now, is 26 and ...