Meet the guy at the other end of that security camera. Bob Rini is a security guard at Seattle's Henry Art Museum. He spends his days watching people who are watching art. Then he goes home and makes art. Produced by Harriet Baskas.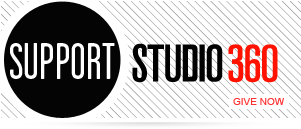 Featured Comments
Really difficult to convey this as a "sound story" and it was done beautifully. Really compelling.

I just bought this album from Amazon and listened to it while my wife, baby son, and I had supper. ...