Almost all of us, given the opportunity, indulge the eavesdropping urge, especially when overhearing cell phone conversations. The sound artist known as "Scanner" has been incorporating the frequency band of cell phones in his work since the early 1990s. Produced by Michael Raphael.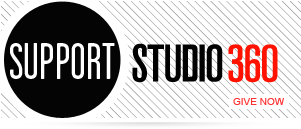 Featured Comments
There are a couple other fatal dynamics at play beyond those correctly cited by Joe Adalian (e.g. 4th quarter ad ...

I had tears in my eyes listening to this story. My son, so much a man now, is 26 and ...