Once upon a time there was a miller's daughter whose father was so proud of her, he boasted that she could spin straw into gold. Tonya Pinkins, who won the Tony Award for her role in Jelly's Last Jam, reads the 1823 translation of the classic Grimm Brothers tale.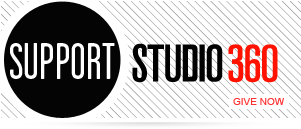 Featured Comments
There are a couple other fatal dynamics at play beyond those correctly cited by Joe Adalian (e.g. 4th quarter ad ...

I had tears in my eyes listening to this story. My son, so much a man now, is 26 and ...