Hollywood movies with any profanity must be cleaned up before they run on TV and on airplanes. We talked to an actor named Mark Sussman who specializes in dubbing over the smutty lines of Brad Pitt. Produced by Ben Adair and Ayala Ben-Yehuda of KPCC's Pacific Drift in Pasadena.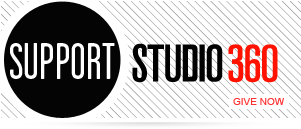 Featured Comments
Really difficult to convey this as a "sound story" and it was done beautifully. Really compelling.

I just bought this album from Amazon and listened to it while my wife, baby son, and I had supper. ...