In the middle of the last century, almost all the important painters were working big. Canvasses grew too big for even some of the rich patrons' walls. Matt Holzman of KCRW tried to find out why, and how, modern painters went monumental.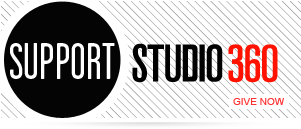 Featured Comments
There are a couple other fatal dynamics at play beyond those correctly cited by Joe Adalian (e.g. 4th quarter ad ...

I had tears in my eyes listening to this story. My son, so much a man now, is 26 and ...