Composer Armando Bayolo had two great epiphanies in his musical life — John Williams' Star Wars score, and a long, dense, Minimalist piece using hammers by Louis Andriessen, the Steve Reich of the Netherlands. Produced by David Krasnow.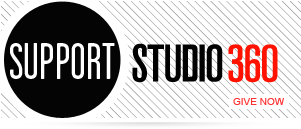 Featured Comments
Really difficult to convey this as a "sound story" and it was done beautifully. Really compelling.

I just bought this album from Amazon and listened to it while my wife, baby son, and I had supper. ...