Kurt Andersen talks with literary superstar Zadie Smith. Smith's debut White Teeth, published when she was just 24, tells a complex and vivid story of two London families over 18 years. Her new novel On Beauty tackles racial, ethnic, and class identity with humor and intensity.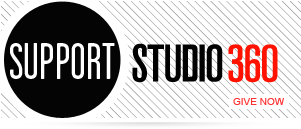 Featured Comments
There are a couple other fatal dynamics at play beyond those correctly cited by Joe Adalian (e.g. 4th quarter ad ...

I had tears in my eyes listening to this story. My son, so much a man now, is 26 and ...