When Studio 360 asked producer Jonathan Mitchell to put together his audio impression of monsters he went to the movies...and to the TV news. Among his sources: A Nightmare on Elm Street, Friday the 13th, The Texas Chainsaw Massacre, The Werewolf, It!, The Terror from Beyond Space, CNN, and CNBC.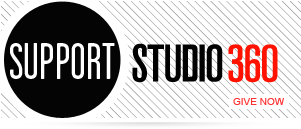 Featured Comments
There are a couple other fatal dynamics at play beyond those correctly cited by Joe Adalian (e.g. 4th quarter ad ...

I had tears in my eyes listening to this story. My son, so much a man now, is 26 and ...