Bob Paul is a graphic designer and painter who's been working in his attic since quitting his very first job. He doesn't need anybody else, because he doesn't care what other people think. His son, producer Richard Paul, also works alone, but doesn't like it. Richard asked Bob about the family habit.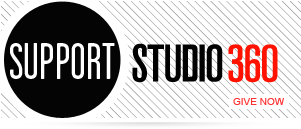 Featured Comments
There are a couple other fatal dynamics at play beyond those correctly cited by Joe Adalian (e.g. 4th quarter ad ...

I had tears in my eyes listening to this story. My son, so much a man now, is 26 and ...