Embroidery's not just for pillowcases any more. Design curator Matilda McQuaid tells us about an intricate little piece of polyester that only the surgeons ever get to see.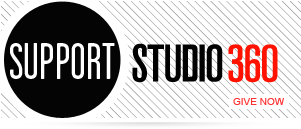 Featured Comments
There are a couple other fatal dynamics at play beyond those correctly cited by Joe Adalian (e.g. 4th quarter ad ...

I had tears in my eyes listening to this story. My son, so much a man now, is 26 and ...