Every theory—from Chinese troops infiltrating the U.S. to exterrestrial healing—has an advocate at Conspiracy Con, which took place last year in Santa Clara, California. We visited with the people who devote their lives to notions the rest of us would rather ignore.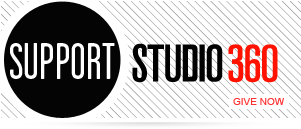 Featured Comments
There are a couple other fatal dynamics at play beyond those correctly cited by Joe Adalian (e.g. 4th quarter ad ...

I had tears in my eyes listening to this story. My son, so much a man now, is 26 and ...