Intrepid cultural correspondent Fiona Chutney was on the scene during a Writers Guild of America strike rally in New York. Digital rights are important, but Fiona wonders if the strike can also help writers' social lives. "Fiona" is a creation of writer-actress Iris Bahr -- not a WGA member.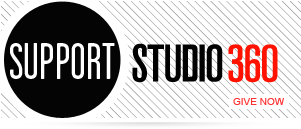 Featured Comments
There are a couple other fatal dynamics at play beyond those correctly cited by Joe Adalian (e.g. 4th quarter ad ...

I had tears in my eyes listening to this story. My son, so much a man now, is 26 and ...