Tommy Womack's Surprise Second Act
The Scene: Nashville
Monday, April 30, 2012 - 04:38 PM
From the WPLN Newsroom at Nashville Public Radio
Imagine you're a musician who has struggled for success for years, never to find it, and you're facing middle-age, burned-out, with a family to support and little hope for the future. So you record one last album, a farewell note to your career, and it becomes the biggest success you've ever had — now what? Nashville singer and songwriter Tommy Womack is attempting to answer that question with his latest album.
In 1986, Tommy Womack's alternative rock band, Government Cheese, was known for their high-energy performances and clever lyrics. The band had just signed with an independent record label, and I was a 23 year-old writer with a music obsession determined to become a rock journalist. In a tiny Bowling Green, Kentucky apartment, just off-campus from Western Kentucky University, I interviewed Womack about his hopes for rock'n'roll stardom.
Things didn't go as planned. I wound up in a well-paying but frustrating career in marketing, and after Government Cheese split, Womack ended up with the dubious honor of becoming a cult artist — his records got great reviews but little financial success.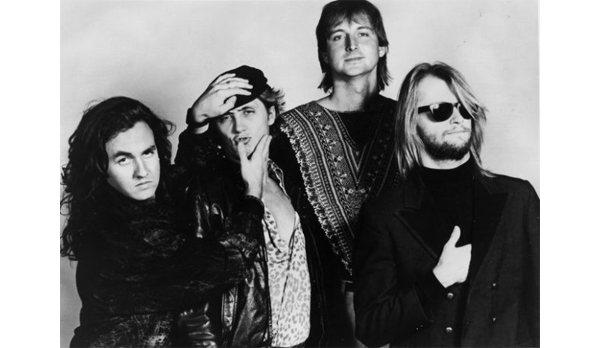 Government Cheese in the late 1980s: (left to right) Skot Willis, Joe Elvis King,
Billy Mack Hill, and Tommy Womack (Photo by Rob Hatcher)
Twenty-six years later, Womack and I met at his South Nashville home to discuss discarded dreams and hopes for the future — hopes that Womack was having a hard time hanging on to just a few years ago. "I had wasted myself with alcohol and drugs," Womack says, "And I was stuck in a dead end day job, and these songs were just coming to me. I was writing them on my lunch hour. My lunch hour was standing behind the building I worked in, drinking Diet Coke and smoking cigarettes. I'd smoke about five or six cigarettes for lunch. That'd be it."
The album that resulted from those nicotine noshes, There, I Said It! (2007), contained some of the most personal songs that Womack had ever written, and was intended to be a farewell letter to his musical career. Instead, Womack explains, "Low and behold, I found out when I manned up and put the record out that thousands of people phoned in saying, 'I feel just like you do. I'm scared to death, I'm scared to death of dying poor. I'm scared to death of not being able to send my kid to college,' you know — 'cause I was writing about middle-aged stuff."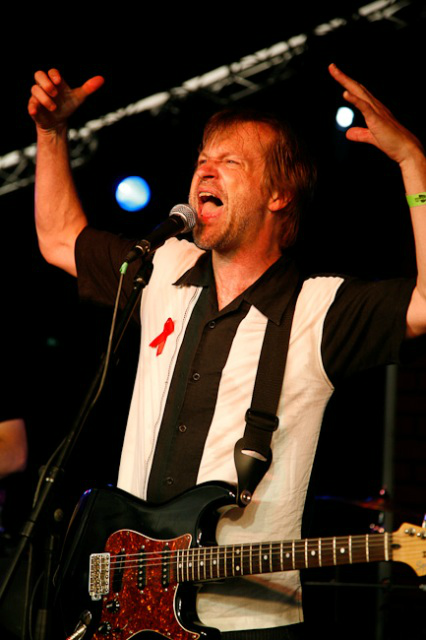 Tommy Womack in 2009, on tour
in the UK (Photo by Paul Needham)
Now, five years later, Womack's new album, Now What!, has just been released to rave reviews. It's the next chapter in a book that he thought he had finished writing. "From the title on down," he says, "it's a follow-up to There I Said It. It's all about the same stuff except this time it's about what happened in my life when I was washed up and a record gave me my career back."
From the first notes of the opening track — "Play That Cheap Trick, Cheap Trick Play," a celebration of life as it is — it's apparent that Womack is in a different place from where he was just a few years ago. "It's about washing the dishes while Cheap Trick's playing on the iPod clock radio," Womack says, "And you're watching your son grow up before your eyes, and you're playing your hundred-dollars-to-play-three-sets gig in Huntsville or wherever. And that's life, and you know, it's really not bad."
But Now What! isn't just about the acceptance. Womack reflects upon a lifetime of missteps and indiscretions on the demented rap, "90 Miles an Hour Down a Dead-End Street" or missed chances and wasted years in songs like the whimsical and yet poignant "Pothead Blues."
"I was stoned every minute I could get the stuff for, I figured up, 17 straight years doing the 'wake and bake,'" Womack says. "You wake up in the morning, pour yourself a cup of coffee you pack a bowl. Maybe if I ever get ten or twenty thousand dollars in savings I can smoke pot again and not instantly worry about everything in my life, but until then it's — I'm still high. I'm high from 1989."
Ultimately though, the answer to the central question of Now What! is life — in all its screwed-up glory and tragedy. It's a simple answer to a very complicated question, and one that Womack says took its time to learn. "I'm almost 50 years old, and it's gotten to the point where it's fun being me. It's wonderful. It doesn't pay much, but like I said earlier I got a house, I got a wife, I got a child. I got a new record out, which never ceases to amaze me. Every time I have a new record out I'm like I can't believe this is still going on. I'm still getting away with this."
And as for me, corporate restructuring threw me out of a marketing career and back into my discarded dream of being a music journalist, and just like Tommy Womack I can't believe I'm getting away with it.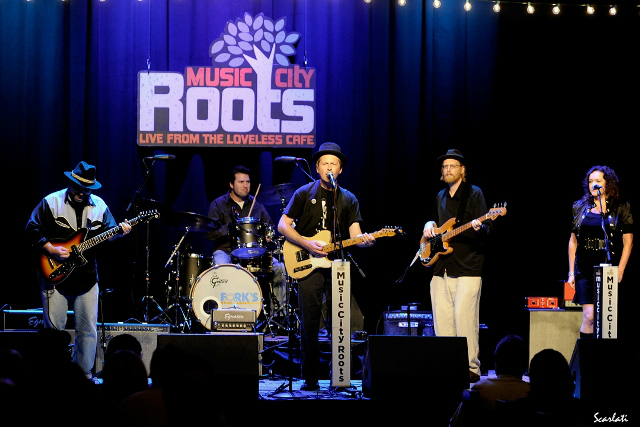 Tommy Womack and The Rush to Judgment in 2011 (Photo by Anthony Scarlatti)
More in: