Subscribe to the Studio 360 newsletter
Enter your email address to receive the weekly Studio 360 newsletter.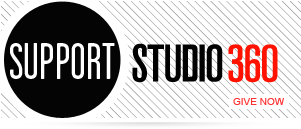 Featured Comments
Amen! Completely bland and predictable. We are never surprised by the Oscar winners anymore -- EVER! Love Ellen on her ...

Ditto on the strange and obvious tension between the director and screenwriter for 12 Years a Slave, the predictability of ...