Brian Blade is a jazz drummer and the leader of the ensemble The Fellowship Band.
Brian Blade appears in the following:
Friday, August 12, 2011
Brian Blade is a drummer's drummer. He's played with Chick Corea, Wayne Shorter, Herbie Hancock, Norah Jones, and Bob Dylan. He also leads his own ensemble, The Fellowship Band. Growing up in Shreveport, Louisiana, Blade was raised on gospel, soul, and funk. But when he when he was 16 ...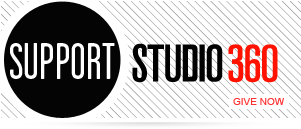 Featured Comments
Fantastic interview. Love you, Alan! You were one of the main influences for me to get back into acting later ...

Really difficult to convey this as a "sound story" and it was done beautifully. Really compelling.