Eve Beglarian appears in the following:
Friday, February 03, 2012
In 2009 the composer Eve Beglarian spent four months traveling down the Mississippi River. The sounds and stories she gathered from the trip inspired her new collection of compositions, BRIM: Songs from the RiverProject. She performs songs from the album live in the studio ...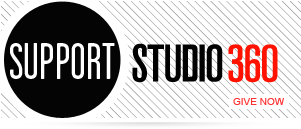 Featured Comments
The mass love of art has arisen to replace religion as a means of fulfilling our need to transcend and ...

Having had the experience of trying to spend some quality time in front of a piece of art, without having ...