Eve Beglarian appears in the following:
Friday, February 03, 2012
In 2009 the composer Eve Beglarian spent four months traveling down the Mississippi River. The sounds and stories she gathered from the trip inspired her new collection of compositions, BRIM: Songs from the RiverProject. She performs songs from the album live in the studio ...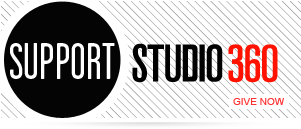 Featured Comments
I had an experience where, high on marijuana, I had a creative thought that led to a kind of artistic ...

Neither pot nor alcohol or any other drug made me more creative. However, in those days before giving everything up ...