Kehinde Wiley appears in the following:
Friday, July 25, 2008
Up-and-coming painter Kehinde Wiley is a bit of a throwback -– to the Baroque era. Wiley's oil paintings are big, colorful, beautifully painted portraits. Kurt visits in his studio to find out how he has scouted models from the streets of Harlem to West Africa.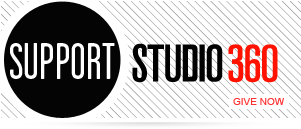 Featured Comments
Fantastic interview. Love you, Alan! You were one of the main influences for me to get back into acting later ...

Really difficult to convey this as a "sound story" and it was done beautifully. Really compelling.