Kehinde Wiley appears in the following:
Friday, July 25, 2008
Up-and-coming painter Kehinde Wiley is a bit of a throwback -– to the Baroque era. Wiley's oil paintings are big, colorful, beautifully painted portraits. Kurt visits in his studio to find out how he has scouted models from the streets of Harlem to West Africa.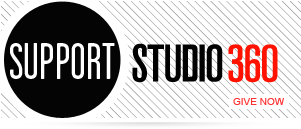 Featured Comments
I bought one of those glow-in-the-dark plaster skulls that Cory Doctorow speaks of, when I was about 8. Still have ...

I really enjoyed this show with all its different perspectives. Like most folks, my knowledge of "The Wizard Of Oz" ...