Kehinde Wiley appears in the following:
Friday, July 25, 2008
Up-and-coming painter Kehinde Wiley is a bit of a throwback -– to the Baroque era. Wiley's oil paintings are big, colorful, beautifully painted portraits. Kurt visits in his studio to find out how he has scouted models from the streets of Harlem to West Africa.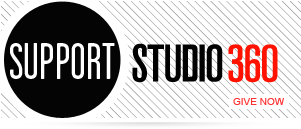 Featured Comments
I had an experience where, high on marijuana, I had a creative thought that led to a kind of artistic ...

Neither pot nor alcohol or any other drug made me more creative. However, in those days before giving everything up ...