Kehinde Wiley appears in the following:
Friday, July 25, 2008
Up-and-coming painter Kehinde Wiley is a bit of a throwback -– to the Baroque era. Wiley's oil paintings are big, colorful, beautifully painted portraits. Kurt visits in his studio to find out how he has scouted models from the streets of Harlem to West Africa.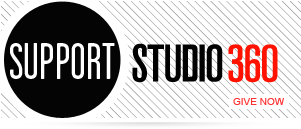 Featured Comments
Let's set moral issues aside, because that's an argument similar to stem cell research. From a business perspective it's reasonable ...

Thanks, Kurt. After decades of enjoying Harold Budd's singular music, it is wonderful to hear him talk about it.