Laura Spencer appears in the following:
Monday, February 27, 2012
The Scene: Kansas City
From the KCUR's Arts & Culture desk, a service of Kansas City Public Media
Seventy years ago, President Franklin Roosevelt signed Executive Order 9066. This action, just a few months after the Japanese attacked Pearl Harbor, forced an estimated 120,000 Japanese Americans into internment camps. Kansas-based artist Roger Shimomura was one of them. ...
Read More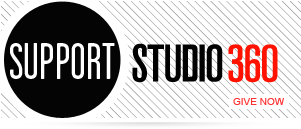 Featured Comments
There are a couple other fatal dynamics at play beyond those correctly cited by Joe Adalian (e.g. 4th quarter ad ...

I had tears in my eyes listening to this story. My son, so much a man now, is 26 and ...