Digital image artist and photographer
Maggie Taylor appears in the following:
Friday, November 16, 2012
Since the 1960s, Jerry Uelsmann has been a giant of surreal photomontage. And he still works the old-fashioned way: "I've had images that I've worked on for two or three weeks in the darkroom." But his wife, Maggie Taylor, creates her surreal photomontage on a computer ...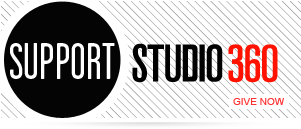 Featured Comments
Thanks, Kurt. After decades of enjoying Harold Budd's singular music, it is wonderful to hear him talk about it.

Amen! Completely bland and predictable. We are never surprised by the Oscar winners anymore -- EVER! Love Ellen on her ...