Mike Mills appears in the following:
Thursday, December 23, 2010
"Radio Free Europe" was R.E.M.'s first single. It represents a breakthrough moment, when indie rock was splitting away from punk music to become its own sound. Engineer Mitch Easter, radio manager Mike Henry, and R.E.M.'s Mike Mills look back.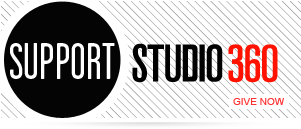 Featured Comments
The mass love of art has arisen to replace religion as a means of fulfilling our need to transcend and ...

Having had the experience of trying to spend some quality time in front of a piece of art, without having ...