Patrick Winston appears in the following:
Friday, July 06, 2012
Patrick Winston is Principal Investigator at MIT's Computer Science & Artificial Intelligence Lab. He believes that creating better artificial intelligence is not a matter of more powerful processing: we have to teach computers how to think more like humans. "We are a symbolic species," he ...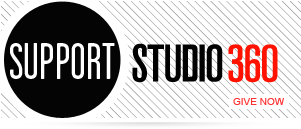 Featured Comments
Amen! Completely bland and predictable. We are never surprised by the Oscar winners anymore -- EVER! Love Ellen on her ...

Ditto on the strange and obvious tension between the director and screenwriter for 12 Years a Slave, the predictability of ...