Sapphire appears in the following:
Monday, February 13, 2012
In this national pledge special, Kurt Andersen talks with the writer Sapphire about her novel The Kid. The comedian Patton Oswalt breaks down the universe to its three essential parts: zombies, spaceships, and wastelands. And our American Icons series continues with a ride on the country's favorite motorcycle: the Harley-Davidson.
Read More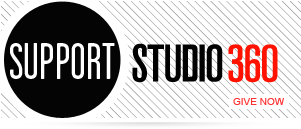 Featured Comments
There are a couple other fatal dynamics at play beyond those correctly cited by Joe Adalian (e.g. 4th quarter ad ...

I had tears in my eyes listening to this story. My son, so much a man now, is 26 and ...