Studio 360's Leital Molad finds Mexican actor Gael Garcia Bernal irresistibly charming, no matter what kind of taboos his characters are breaking. She talked with Bernal about his breakthrough performance in Y Tu Mama Tambien and his new film The King.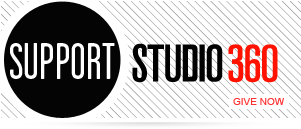 Featured Comments
Thank you for sharing your story. I'm glad to hear your surgery was successful, and I admire your determination to ...

I loved hearing about this artist. Is there a way to create prints of these and maybe commission him to ...