Studio 360's Leital Molad finds Mexican actor Gael Garcia Bernal irresistibly charming, no matter what kind of taboos his characters are breaking. She talked with Bernal about his breakthrough performance in Y Tu Mama Tambien and his new film The King.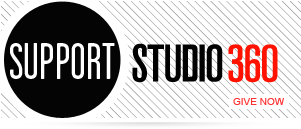 Featured Comments
Big gratitude and respect to Studio 360 for challenging people to be what I now call "New Years Resolutionaries"! Thanks ...

Rushing between morning activities with a car full of 9 to 12 year olds and Sandra Bernhard comes on. She's ...