Studio 360's Leital Molad finds Mexican actor Gael Garcia Bernal irresistibly charming, no matter what kind of taboos his characters are breaking. She talked with Bernal about his breakthrough performance in Y Tu Mama Tambien and his new film The King.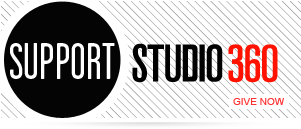 Featured Comments
As much as I love (x100) Beyonce, but I do believe in Boots, and can't wait to hear his album! ...

The increasing prominence of "meh" and its currency in our ambient malaise are both evident in the Washington Post's characterization: ...