How do you convey the millions of years over which a species evolves in the span of a museum tour? Sarah Lilley looks at an exhibit on Charles Darwin that lets the science speak for itself.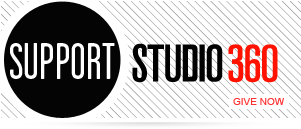 Featured Comments
What a smashing interview! I was so moved by the music, by the words, by everything. I'm thrilled to be ...

I really love these! I bet they are so much fun to see in person, in all their 3-D glory. ...