If you haven't played a videogame since Ms. Pac-Man, you probably have some catching up to do. Kurt makes it easy with a quick guided tour of the state of the art. Produced by Curtis Fox.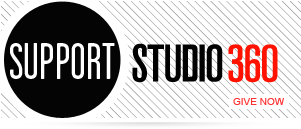 Featured Comments
Big gratitude and respect to Studio 360 for challenging people to be what I now call "New Years Resolutionaries"! Thanks ...

Rushing between morning activities with a car full of 9 to 12 year olds and Sandra Bernhard comes on. She's ...