When Curly gouges Larry in the eye, we laugh—or at least some of us do. Richard Paul has been writing and performing comedy for 25 years, and he applied himself to one of the great mysteries of the universe: are The Three Stooges funny?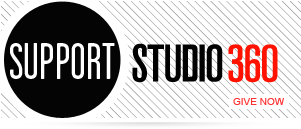 Featured Comments
Thank you for sharing your story. I'm glad to hear your surgery was successful, and I admire your determination to ...

I loved hearing about this artist. Is there a way to create prints of these and maybe commission him to ...