Samina Quraeshi grew up in a prominent family in Pakistan in the 1960s. She remembers the exact moment she decided to become a designer: when she saw the tail fins on the American ambassador's car.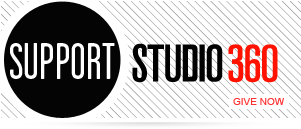 Featured Comments
Thank you for sharing your story. I'm glad to hear your surgery was successful, and I admire your determination to ...

I loved hearing about this artist. Is there a way to create prints of these and maybe commission him to ...