Episode #703
Broadsheets, E-Ink, Redford
Thursday, January 19, 2006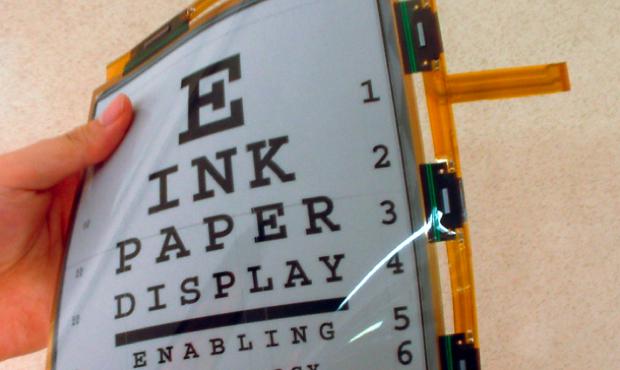 (© "E Ink Corporation")
This week in Studio 360, the novelist Nicholson Baker gets passionate about paper, and Robert Redford stops by to talk about acting, directing, and 25 years of Sundance.
"

As soon as you open a newspaper, you're sucked into that time - it's the most efficient time machine imaginable.

— novelist Nicholson Baker

In Cambridge, Massachusetts a company called E-ink is close to perfecting a great dream of the computer world -- electronic ink. The firm has developed an incredibly thin portable digital display that really looks like ink on paper. The letters on E-ink's displays change as easily as those ...

We consume paper by the ton, but most of us never think about where it really comes from. Just how do trees turn into paper towels and junk mail? We sent WBUR's Sean Cole on a messy mission.

Robert Redford has been a household name since 1969 when Butch Cassidy and the Sundance Kid made him a star and the sensitive-hunky heartthrob of a generation. He drew further acclaim as a director, with Ordinary People, Quiz Show, and A River Runs Through It. And 25 years ...