In a city struggling to get back on its feet, the stand-up comedy scene in New Orleans is also making a surprising comeback. We sent Gregory Warner down to see what people are finding to laugh at.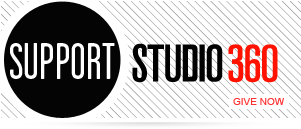 Featured Comments
What a great way to engage the public in art, culture and hard copy reading. To her comment that "we're ...

Kurt, et. al. -- Enjoyed this segment. But haven't you all ever heard of The Polyphonic Spree? They've been making ...