When the war began late last month, Americans became glued to their TV sets. Traveling in East Asia, Studio 360's Kurt Andersen noticed that much of the rest of the world was too.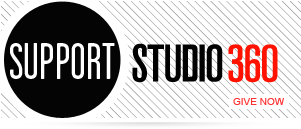 Featured Comments
What a great way to engage the public in art, culture and hard copy reading. To her comment that "we're ...

Kurt, et. al. -- Enjoyed this segment. But haven't you all ever heard of The Polyphonic Spree? They've been making ...