A creative community called LVHRD, pronounced "live hard," hosts Iron Chef-like contests for creative professionals.Lu Olkowskiattended a special LVHRD challenge: two teams of landscape architects going head to head, designing in cheese.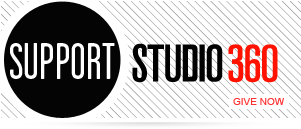 Featured Comments
Thank you for sharing your story. I'm glad to hear your surgery was successful, and I admire your determination to ...

I loved hearing about this artist. Is there a way to create prints of these and maybe commission him to ...