A creative community called LVHRD, pronounced "live hard," hosts Iron Chef-like contests for creative professionals.Lu Olkowskiattended a special LVHRD challenge: two teams of landscape architects going head to head, designing in cheese.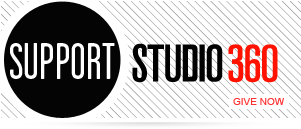 Featured Comments
I had to stop my car in the driveway to hear the rest of this story yesterday! I have this ...

I discovered Mingus through my love of Joni Mitchell (my hometown girl) and her album 70s album Mingus. Did not ...