A creative community called LVHRD, pronounced "live hard," hosts Iron Chef-like contests for creative professionals.Lu Olkowskiattended a special LVHRD challenge: two teams of landscape architects going head to head, designing in cheese.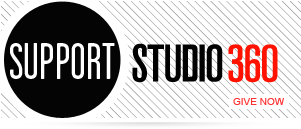 Featured Comments
Big gratitude and respect to Studio 360 for challenging people to be what I now call "New Years Resolutionaries"! Thanks ...

Rushing between morning activities with a car full of 9 to 12 year olds and Sandra Bernhard comes on. She's ...