A creative community called LVHRD, pronounced "live hard," hosts Iron Chef-like contests for creative professionals.Lu Olkowskiattended a special LVHRD challenge: two teams of landscape architects going head to head, designing in cheese.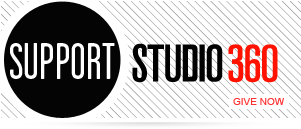 Featured Comments
I grew up in the UK and read "Uncle Tom's Cabin" when I was about 11 in the early sixties. ...

Amazing story about a musical work that affected me deeply. The comment that Kind of Blue allows you to bring ...