A creative community called LVHRD, pronounced "live hard," hosts Iron Chef-like contests for creative professionals.Lu Olkowskiattended a special LVHRD challenge: two teams of landscape architects going head to head, designing in cheese.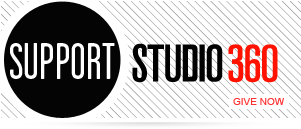 Featured Comments
As much as I love (x100) Beyonce, but I do believe in Boots, and can't wait to hear his album! ...

The increasing prominence of "meh" and its currency in our ambient malaise are both evident in the Washington Post's characterization: ...