Episode #1052
Sherlock, Jones, Patti Smith
Friday, December 25, 2009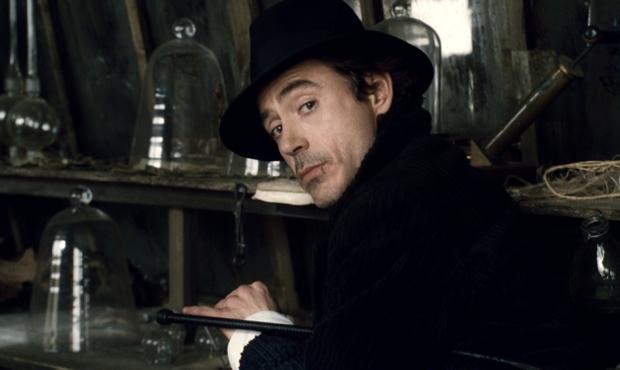 (TM & © 2009 Warner Bros. Entertainment Inc. All rights reserved.)
The game's afoot -- from Baker Street to Minnesota to Kathmandu. We'll follow the clues to decipher how Sherlock Holmes has stayed fresh for more than a century. We'll meet "Sherlock Holmes in sneakers" -- 5th grade detective "Encyclopedia Brown" -- and also the creator of hit TV show "House," whose powers (and weaknesses) are modeled on Holmes'. Plus, a conversation with rock and roll poet Patti Smith, who is the subject of a new documentary airing on PBS.
"

It's kind of a 19th-century James Bond.

— Guy Ritchie on "Sherlock Holmes"