Meanwhile, back at Studio 360...
Wednesday, November 19, 2008 - 09:27 PM
Kurt Andersen and most of the staff are in Japan. Who's minding the shop?
More in: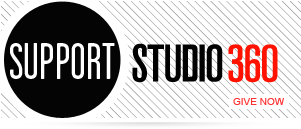 Featured Comments
What a smashing interview! I was so moved by the music, by the words, by everything. I'm thrilled to be ...

I really love these! I bet they are so much fun to see in person, in all their 3-D glory. ...