Meanwhile, back at Studio 360...
Wednesday, November 19, 2008 - 09:27 PM
Kurt Andersen and most of the staff are in Japan. Who's minding the shop?
More in: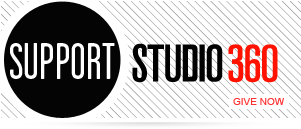 Featured Comments
By the way, I noted the reference to the "Just Bulbs" piece in the text. It has, to my thinking, ...

Very nice remembrance of Letterman and reminder not to miss his last show.