We have a show!
Thursday, February 05, 2009 - 11:05 PM
We proudly present the complete Studio 360 in Japan episode!
Check out our website for more Japan stories, video and photos.
Tags:
More in: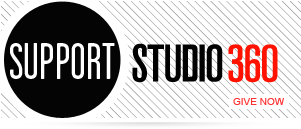 Featured Comments
Big gratitude and respect to Studio 360 for challenging people to be what I now call "New Years Resolutionaries"! Thanks ...

Rushing between morning activities with a car full of 9 to 12 year olds and Sandra Bernhard comes on. She's ...