When the British withdrew from India in the late 1940s, they left behind railroads, cricket, and ... tubas. Rob Weisberg explains how the brass instruments cast off by the British army have become an integral part of India's musical culture.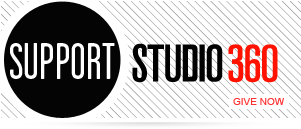 Featured Comments
Thank you for sharing your story. I'm glad to hear your surgery was successful, and I admire your determination to ...

I loved hearing about this artist. Is there a way to create prints of these and maybe commission him to ...