Composer Armando Bayolo had two great epiphanies in his musical life — John Williams' Star Wars score, and a long, dense, Minimalist piece using hammers by Louis Andriessen, the Steve Reich of the Netherlands. Produced by David Krasnow.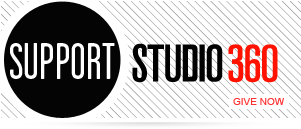 Featured Comments
As much as I love (x100) Beyonce, but I do believe in Boots, and can't wait to hear his album! ...

The increasing prominence of "meh" and its currency in our ambient malaise are both evident in the Washington Post's characterization: ...