Composer Armando Bayolo had two great epiphanies in his musical life — John Williams' Star Wars score, and a long, dense, Minimalist piece using hammers by Louis Andriessen, the Steve Reich of the Netherlands. Produced by David Krasnow.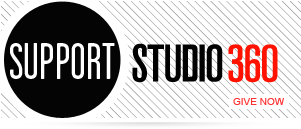 Featured Comments
Thank you for sharing your story. I'm glad to hear your surgery was successful, and I admire your determination to ...

I loved hearing about this artist. Is there a way to create prints of these and maybe commission him to ...