Embroidery's not just for pillowcases any more. Design curator Matilda McQuaid tells us about an intricate little piece of polyester that only the surgeons ever get to see.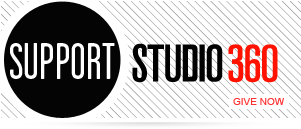 Featured Comments
At first, after listening to this show, and considering, I thought: we should have listened to John; he knew, living ...

Funny that, listening to your show describing Trump, at least, can admit he is rich and successful, rather than Hillary ...