Terry Gilliam was a co-founder of Monty Python, and over the past 25 years has made his mark as a visionary director of such films as Brazil, The Fisher King, Time Bandits, and 12 Monkeys. His new film, The Brothers Grimm, opens nationwide August 26th.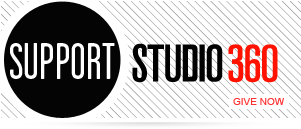 Featured Comments
This is the most incredible radio story I've ever heard. I cried all the way home from the grocery store, ...

A few years ago, I read "Love" by Leo Buscaglia, and it completely changed my life and outlook on love. ...