We love big eyes on anything — babies, puppies, cartoon characters, Christina Ricci. But our fondness for big eyes is the work of nature, not Disney. Studio 360's Eric Molinsky found out how evolutionary psychology butts into pop culture.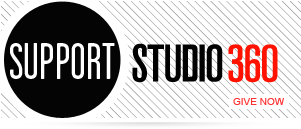 Featured Comments
As much as I love (x100) Beyonce, but I do believe in Boots, and can't wait to hear his album! ...

The increasing prominence of "meh" and its currency in our ambient malaise are both evident in the Washington Post's characterization: ...