We love big eyes on anything — babies, puppies, cartoon characters, Christina Ricci. But our fondness for big eyes is the work of nature, not Disney. Studio 360's Eric Molinsky found out how evolutionary psychology butts into pop culture.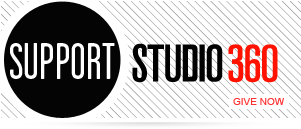 Featured Comments
This is the most incredible radio story I've ever heard. I cried all the way home from the grocery store, ...

A few years ago, I read "Love" by Leo Buscaglia, and it completely changed my life and outlook on love. ...