We love big eyes on anything — babies, puppies, cartoon characters, Christina Ricci. But our fondness for big eyes is the work of nature, not Disney. Studio 360's Eric Molinsky found out how evolutionary psychology butts into pop culture.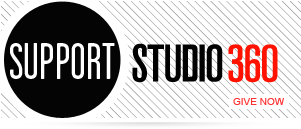 Featured Comments
Big gratitude and respect to Studio 360 for challenging people to be what I now call "New Years Resolutionaries"! Thanks ...

Rushing between morning activities with a car full of 9 to 12 year olds and Sandra Bernhard comes on. She's ...