We love big eyes on anything — babies, puppies, cartoon characters, Christina Ricci. But our fondness for big eyes is the work of nature, not Disney. Studio 360's Eric Molinsky found out how evolutionary psychology butts into pop culture.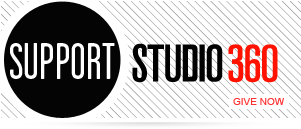 Featured Comments
Salsa is NOT a rhythm but just a marketing term to sell music and water down great Cuban music from ...

I am a beekeeper and teach others how to keep bees. If one is interested in bees it is never, ...