In the middle of the last century, almost all the important painters were working big. Canvasses grew too big for even some of the rich patrons' walls. Matt Holzman of KCRW tried to find out why, and how, modern painters went monumental.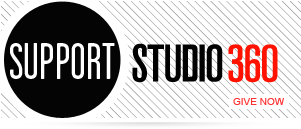 Featured Comments
Thank you for sharing your story. I'm glad to hear your surgery was successful, and I admire your determination to ...

I loved hearing about this artist. Is there a way to create prints of these and maybe commission him to ...