If you haven't played a videogame since Ms. Pac-Man, you probably have some catching up to do. We're going to make it easy. Curtis Fox produced a quick guided tour of the state of the art.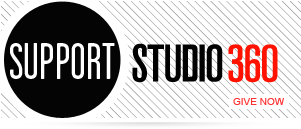 Featured Comments
What a great way to engage the public in art, culture and hard copy reading. To her comment that "we're ...

Kurt, et. al. -- Enjoyed this segment. But haven't you all ever heard of The Polyphonic Spree? They've been making ...